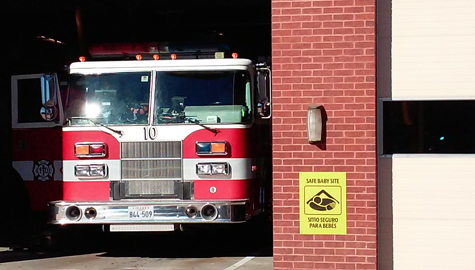 NFPA 1851 standards for handling turnout gear are perhaps the most important factors to consider in setting up a laundry. Standards have been set to ensure this equipment is properly cleaned while not damaging the technical fibers that make up the shell or moisture barriers. Programmable wash cycles will help departments keep control of the wash process while maintaining a high degree of flexibility to launder station wear, truck towels and other items. Programmable controls enable operators to utilize lower-speed wash and extract cycles for turnout gear, while having the option of higher speeds to trim drying times for other items.
PPE Drying Cabinet
Allen Fire Department

Our dual-sided airflow process delivers a faster and more efficient drying process for PPE compared to conventional methods. The innovative airflow pattern of the Speed Queen PPE Drying Cabinet directs air inside and around bunker gear. The result: PPE is returned to service far faster than other drying options, and without any wear and tear on this important protective gear. With a capacity of six sets of PPE and a specially designed rack system to accommodate boots and gloves, the dryer is the perfect option for any size department.
-Fast drying performance
-Helps departments meet NFPA 1851 guidelines
-Large capacity (dry six sets of gear)
-Boot and glove rack included at no additional cost ($1400+ value)
-Peace of mind backed by Speed Queen's 1-year warranty