Commercial Equipment Company has been in business since 1967. We are the number one supplier of Speed Queen laundry equipment in Texas. We pride ourselves on customer service. We also have a Parts Department ready to ship anywhere in the world, plus a service department that can service equipment on site.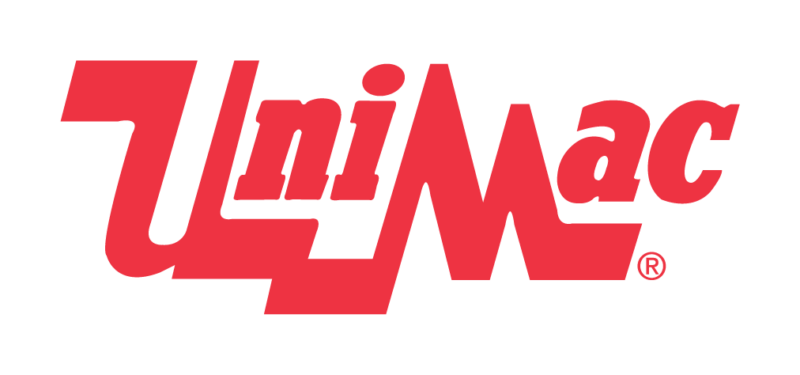 Commercial Equipment Company proudly announces the addition of the UniMac® Commercial Laundry Equipment line.
Effective immediately, CEC will be the exclusive distributor for all UniMac® equipment and parts for Northern Texas and Northern Louisiana. CEC is adding the UniMac® line to our current Speed Queen commercial laundry equipment line, to further establish our exclusive representation of the Alliance Laundry Systems family of products.
UniMac® is the world's leading manufacturer of on premise laundry equipment, and is built for durable performance that exceeds the demands of the commercial laundry market.
Speed Queen is the world's leading commercial laundry company, offering the most laundry solutions, the most support and always more of what you need for success than any other laundry equipment provider.
After over 50 years in business, Commercial Equipment Company is working harder than ever to offer the best in commercial laundry equipment, service and parts.
We look forward to having you visit us at our new facility located at:
3241 Towerwood Drive
Farmers Branch, TX 75234
Commercial Equipment Company has been in the laundry business since 1967. Our Reputation Won't Wash Out.
Genuine Parts. The strongest link in your business.
Our Parts Department is ready to
ship anywhere in the world.
We have hundreds of new and used Speed Queen equipment to meet the needs of Coin laundries, Schools, Restaurants, Salons, Apartments, Jails, hospitals, RV Parks, Fire Departments, and even for your home. No job is too small or too big for us.
All of our techs are 100% certified by Speed Queen and have years of training to properly repair your machines. We are one of the only companies to offer in house repair at our location along with fully stocked vans that can service your machines in the field.
As a family owned and operated company our name is on the line with every piece of equipment. We offer an alternative to buying and maintaining your own equipment. Revenue sharing lease can be the perfect solution and is our specialty.
What Our Clients Say
My name is Eric Davis owner of Sapulpa Laundry. I wanted to express my appreciation for Commercial Equipment which is where I bought my Speedqueen equipment from almost 2 years ago. Like any other business owner  I wanted to find out the facts from other laundry owners before I made a big Financial commitments to improve my business so I can justify the enormous expense. Well after being in the laundry ownership for 15 years and owning 3 laundrys in that time having all kinds of different brands of equipment I now am completely sold on the Speedqueen brand and the  customer support from commercial equipment in Dallas, TX.  I will give you the numbers to back up my claim because trust me I am truly a numbers guy. I watch every quarter that is spent and made at my store. When I bought this laundry it didn't even pay for half of its utility bills, so I have had to watch my penny's.

2013: $90,000 coin income, $13,434 water for year,  $9,209 gas for year.

2015: $200,000 coin income, $11,207 water for year, $9,051 gas for year.

Electric bills not included having solar power wouldn't of shown accurate for replacement of the equipment. I hope these numbers help people see that the 30% that I was promised are now confirmed for other owners who are on the fence. I have saved a total of 37% on all my utilities  with  updates I've made over the past 2 years. The updates include Quanta gold equipment, solar panels and tankless water heaters to name the main changes. Just wanted to say thank you very much for helping our store be what it is today.

Harlan is the guy to go for parts. WARNING!!! Do NOT buy refurbished parts from anyone. I should have listened to Harlan at CEC. Buy original from them and save headache, time & $$$. Trust me i run 2 mats (Wash N Go) in irving and he gives me the best price and I SHOP around for low price! Tell him i sent you and ask for the Wash N Go price and save $$$$.

Hi Mr. Taylor,

I am Luan Dang. The owner at the SpinCycle store #346 which you installed all of my equipments from the start years ago.

I would like to send out this letter to you as a token of my appreciation to your company Commercial Speed Queen Equipment Corporation for providing good machines and excellent services. I am a long time customer of your company, especially thanks to Mr. Mark Rabe for providing top rate service during my recent equipment purchase from Commercial Speed Queen.

Recently, I bought 8 dryers from Commercial Speed Queen and with the help of Mr. Mark Rabe, and I knew I was in good hands. Mark not only made sure that I got the best dryers but also very nice, very professional and knowledgable about Commercial Speed Queen equipment you offer.

Because of the EXCELLENT service I receive from Mr. Mark Rabe, we decided to buy entire brand new 56 stack dryers to replace all of my old dryers in my washateria!

Mr. Mark Rabe is a great asset to your company and I trust that your company and Mark will take good care of my business purchasing your new dryers for my store! Thanks again.

Hi Mark,
THANKS!!!!

Best regards,
Luan Dang
Owner Spincycle store # 346