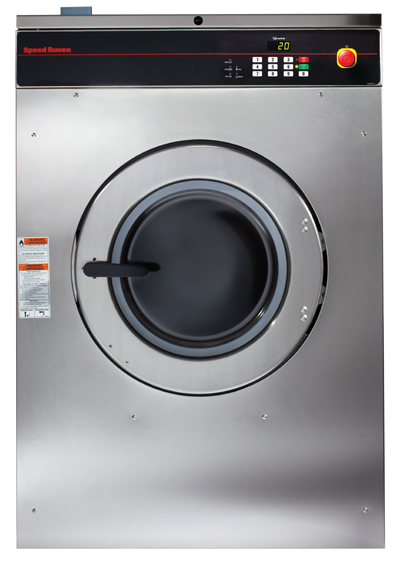 Front Load Hardmount Washer 20LB , 30LB, 40LB, 60LB, 80LB, 100LB
Our hardmount washer-extractors have been completely redesigned to be more efficient and reliable, which leads to greater profitability than ever before. In addition, we're so confident that our heavy-duty construction will be in service for years to come that we offer an industry-leading 10-year warranty. Available in 20, 30, 40, 60, 80 and 100 lb capacities.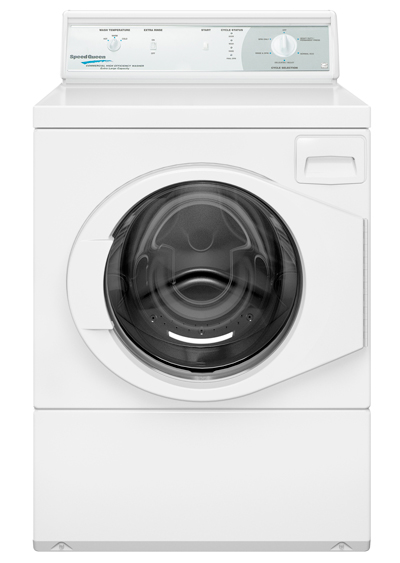 Front Load Softmount Washer 21.5LB
Our revolutionary front load washers offer everything you never knew you could get from a laundry machine, including state-of-the-art balancing technology, an incredible 440 G-Force final spin and even greater efficiency.Available in 21.5 lb capacity.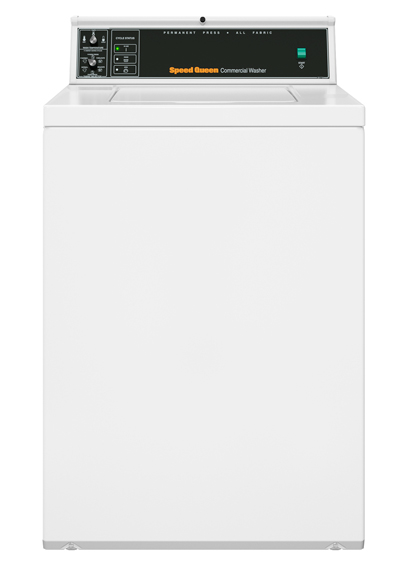 Top Load Washer 14LB, 16LB
Our top load washers are constructed from heavy-duty components to ensure an extended life on your coin laundry investment, including a stainless steel washtub, all-metal transmission and a commercial-grade cabinet finish. Compliant with U.S. Department of Energy water and energy standards for commercial washers, your laundry will realize significant savings in water and energy costs.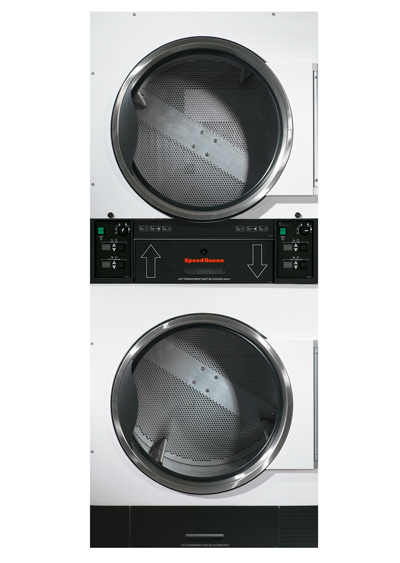 Stack Dryer Tumbler 30LB, 45LB
Our line of stack tumble dryers provides double the capacity of Speed Queen single pocket tumble dryers while using only half the floor space. Plus, our patented oval cylinder perforations solve a common, highly damaging problem, by allowing stray screws to pass through without doing large amounts of damage to the dryer's sweep sheets.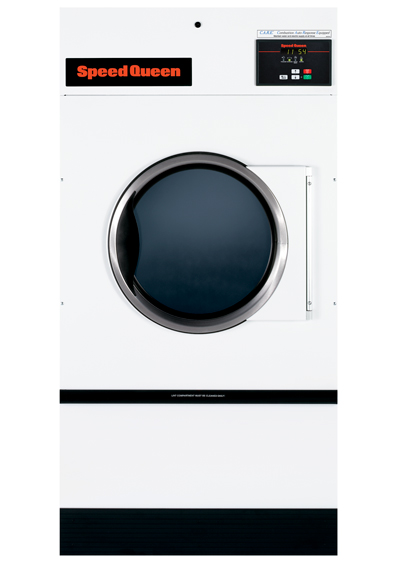 Single Tumblers 25LB, 30LB, 35LB, 50LB, 55LB, 75LB
Our single pocket tumble dryers are designed with fewer moving parts, so that you'll face fewer maintenance problems and less wear and tear. We make it even easier with a large, easy-to-clean lint compartment and a heavy-duty door hinge designed to withstand heavy usage.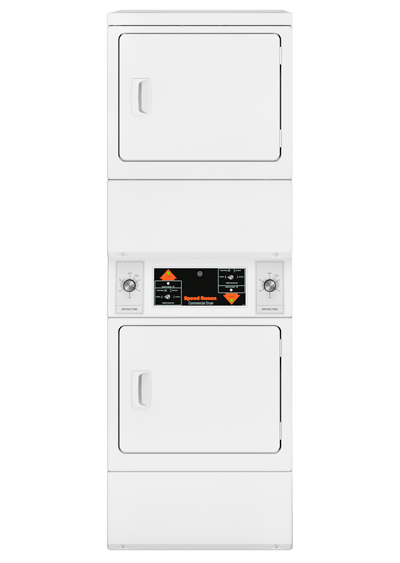 Stack Dryer 18LB
Get twice the drying capacity in the compact floor space of a single dryer with Speed Queen stack dryers. Combined with extra capacity for large loads, the stack dryer gets the maximum amount of work done without breaking the bank  — or your laundry design.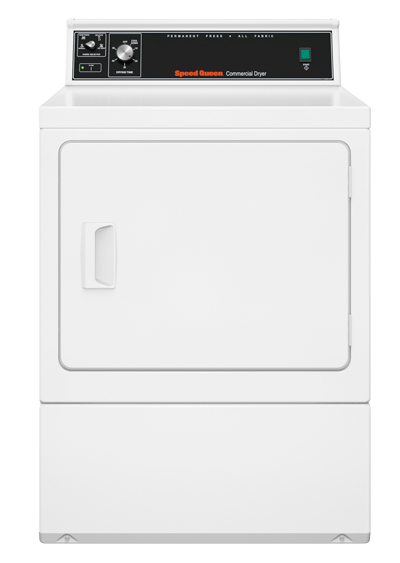 Single Dryer 18Lb
With an easy-to-clean large lint compartment and a reversible door to accommodate your laundry design, Speed Queen single dryers are designed to suit your laundry's specific needs. The 2.06 sq. ft. door opening is the largest in the industry, providing easy loading and unloading for your customers.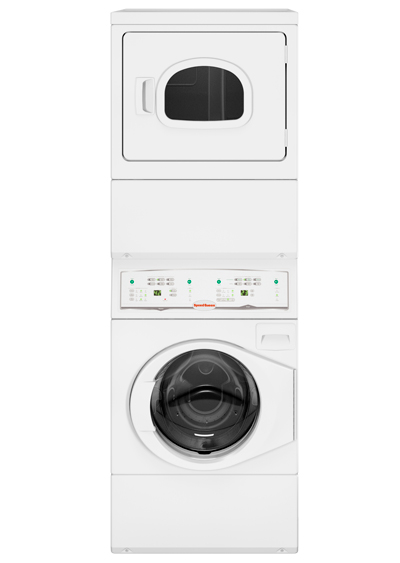 Stack Washer / Dryer Combo
Our stack washer/dryers are designed as vertical combinations that provide all of the power of Speed Queen washers and dryers while occupying only half of the floor space of a conventional washer and dryer setup. Plus, these stacked units allow you to utilize the same connections and hook-ups required by a standard washer and dryer, so you won't have to make changes to your installation.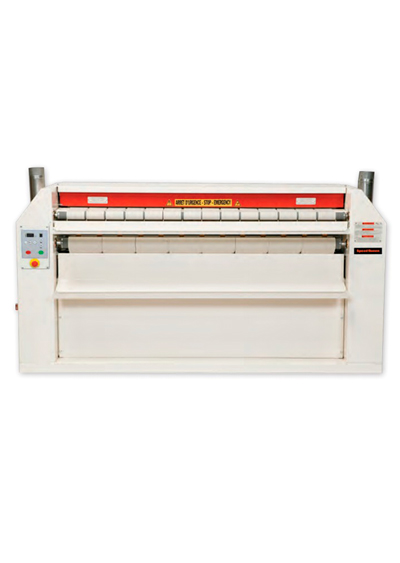 Flatwork Finishers
When only the highest quality finish will do, Speed Queen heated roll flatwork finishers deliver superior results. With a wide range of electric, gas or steam models, these machines are guaranteed to get the job done quickly, efficiently and effectively.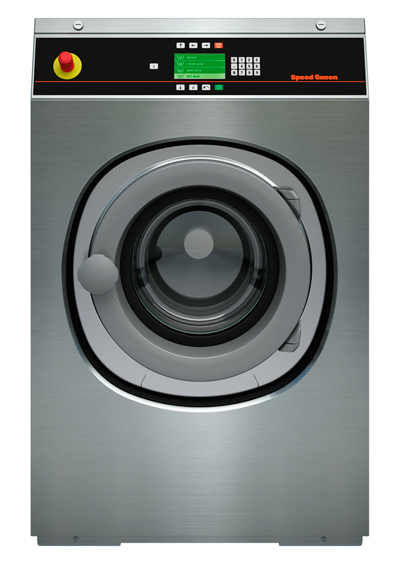 Softmount Heavy Duty Machine 20, 25, 30, 40, 55, 70, 90 and 125 lb
The powerful operation of a washer-extractor often requires that the machine be bolted to the floor. Softmount washer-extractors offer an alternative for specialized applications, such as second floors, where hardmount units aren't an option. The heavy duty suspension absorbs vibrations without the need for special foundations. The inverter drive system delivers low energy use, high extraction speed, lower noise and fewer imbalances. The 20 to 70 lb capacities offer an attractive, sleek, modern design with a slanted control panel for ease of operation.